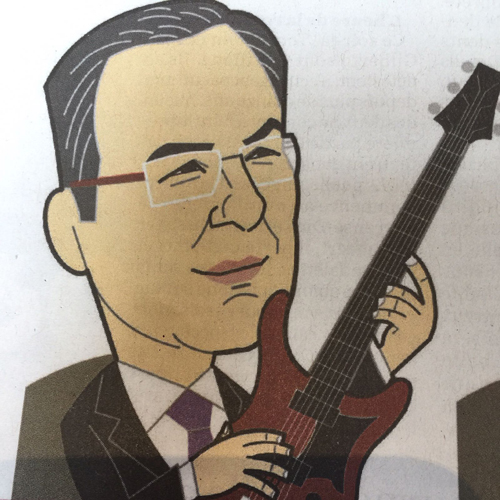 Xavier Oberson is a Professor at the University of Geneva, teaching Swiss and International Tax Law since 1995. After obtaining his law degree and  Doctorate, he pursued his studies and research at Harvard Law School where he obtained an LL.M and passed "the Certificate of International Tax Program". He was admitted to the bar in 1987 and is a partner at Oberson Abels SA, a law firm specialized in Tax matters based in Geneva, Lausanne, Neuchâtel and Sion.
Xavier Oberson is the author of numerous books and articles in the area of Swiss and international Tax law and teaches regularly in Universities abroad notably as a visiting Professor at la Sorbonne (Paris Assas). He is the President of the "Journée de droit fiscal" that he organizes every year with the "Ordre Romand des Experts Fiscaux diplômés"  (OREF) of which he is a honorary member. He is the initiator and the director of the LL.M. in tax law (Master of Advanced Studies), at the University of Geneva, which started in 2011.
He is active in various associations, expert committees and foundations in the field of tax law. He regularly drafts legal opinions, collaborates on various tax reforms and actively takes part in parliamentary procedures. 
In this context he was asked to serve in a variety of functions, most notably as a Judge at the former Federal Commission of Appeal for Taxation (from 1994 to 2009) and as President of the Federal Expert Commission ("Rechtsformneutrale Unternehmensbesteuerung") for the reform of corporate taxation. He served as a member of the expert group "Collaboration internationale en matière fiscale (International tax cooperation) set up by the Swiss Federal Council in March 2009 and participated in the negotiating team of a new Swiss-US double taxation treaty. Since 2010, he is an active member of the expert's team "Commission fédérale d'harmonisation des impost directs" (CHID).
In 2012, he was awarded the "Step Private Client Awards, The Geoffrey Schindler Award for Outstanding Contribution to the Profession".
Addressing current technological developments and the resulting economic and social disruptions, Xavier Oberson has created widespread attention with a series of research articles and conferences on the question of taxation of robots.
Passionate about culture, music and art, Xavier Oberson is a member of the Art-Law Foundation committee at Geneva University and is the president of the Geneva Contemporary Art Centre. He is also the president of the Montreux Jazz Artists Foundation and a member of the foundation committee of the Montreux Jazz Festival.